June 2019 Pocket Scope Newsletter
June 2019 Pocket Scope Newsletter
THE POCKET SCOPE
IEEE Houston Section Monthly Newsletter
Greetings Houston Section!
Alice Wang Section Chair IEEE Houston Section
Our Rice Student Branch members won a worldwide circuit design contest at the International Symposium of the Circuits and System Society!  On May 23, at HESS, we had an excellent presentation by David L. Brown, Senior Scientist with the Chief Technologist's Office (CTO) of NASA Johnson Space Center about NASA Spinoffs.  We are accepting applications for the Houston section Scholarship.  Applications are due by August 31st.  Have a great summer and we will see you at our next regular meeting on September 26th.
Warmest regards,
Alice Wang
Section Chair – IEEE Houston Section
Rice Design Team Wins International Circuits and Systems Design Competition
Dr. Joseph Cavallaro, the Houston area Circuits and Systems Society Chair and Rice University Student BranchCounselor, reported that the Axon Mobile Senior Design Team has won the international IEEE Circuits and Systems student design contest.  The Axon Mobile team members – Aidan Curtis, Sophia D'Amico, Andres Gomez, Benjamin Klimko, and Irene Zhang, developed an instrument to gather signals from a seizure patient's brain and send them wirelessly to a computer.  This design is superior to the current method, which involves a lot of wires and cables, tethering a patient to a bunch of machines, rather than letting them be free to move about, and have less stress.  The Axon team, which is composed of Rice IEEE Student Branch members, traveled to Sapporo Japan to represent Regions 1-7 (USA and Canada) and competed against teams from China, the United Arab Emirates, Indonesia and Brazil at the flagship International Symposium of the Circuits and Systems Society (ISCAS) at the end of May.  For more details on this brilliant project and the team, click here.   To learn more about the Circuits and Systems design competition click here and here.
The Houston Section of IEEE is so grateful to Dr. Cavallaro, the Rice Student Branch, and especially the members of the Axon Mobile Design Team.  You are all excellent ambassadors of the Houston Section and the electrical engineering profession.
Apply Now for the IEEE Houston Section Scholarship
Each year the Houston section raises money and awards a merit based scholarship to students who promote the interests of the Institute of Electrical & Electronics Engineers (IEEE) Houston Section as part of our mission to advance Engineering and Science.   The scholarship is the culmination of a yearlong effort of fund raising, application processing, selection, and awarding.  The scholarship work is accomplished by many dedicated IEEE Houston section volunteers and sponsors.  Both the annual IEEE Houston Section golf tournament and the Eaton company were major sponsors for the 2018 scholarship.   Applications for the 2019 scholarship are now being accepted and will be due by the end of August 2019.  To be eligible, a student must either be an IEEE member, or the child of an IEEE member, and be enrolled in an undergraduate or graduate program of study in an engineering or science field.   An application packet for the 2019 scholarship can be downloaded from the Houston section website.
NASA Spinoffs: there is more space in your life than you think.
Did you know the ubiquitous smoke detectors that help preventing catastrophic fires were conceived for NASA's Skylab mission in the seventies? or that the wireless drill you can buy in your local hardware store was an invention driven by NASA space exploration? or the Apollo program relationship with the quartz watch you have probably worn in your wrist? The list of NASA inventions that touch our everyday life goes on and on and will continue to do so for years to come, as explained by David L. Brown, Senior Scientist with the Chief Technologist's Office (CTO) of NASA Johnson Space Center, in a technical presentation sponsored by the IEEE Houston Section.
Following the Monthly Executive Committee Meeting of the IEEE Houston Section, this technical presentation was a unique opportunity for attendees to know details of what NASA calls "Spinoffs", directly from a NASA insider, and how they have impacted humanity at everyday levels. In the context of NASA, and contrary to the most commonly perceived definition (revolving around TV shows and movies), the word "Spinoff" refers to technology developed for space exploration that has, however, found a way to be useful for human life down on earth.
Lunchtime Downtown IEEE Meeting with the Control Systems Society by Vincent Palughi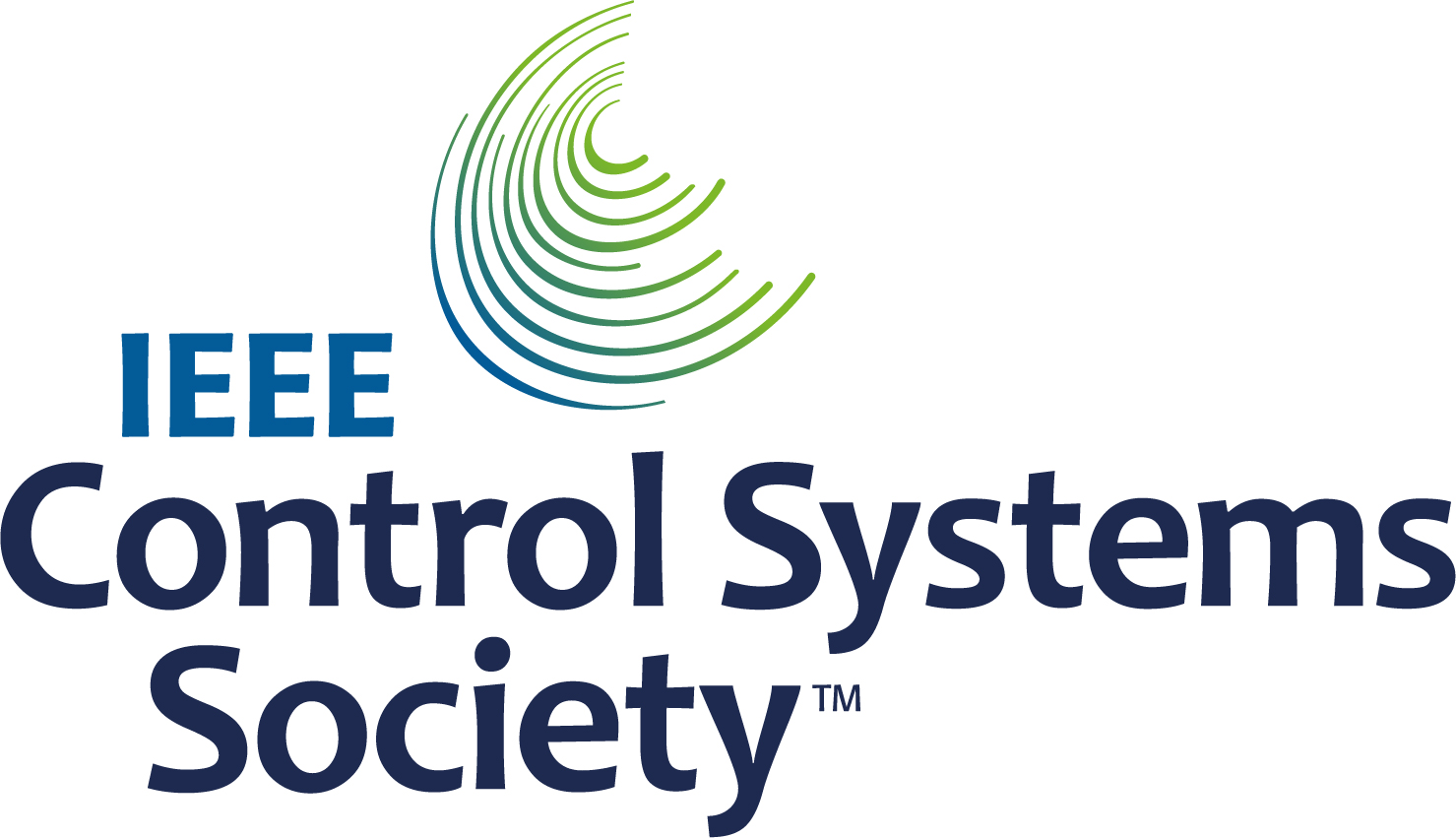 On July 24th, we are going to try something different.  We are hosting a downtown, lunchtime IEEE meeting.  July's meeting will be sponsored by Houston section IEEE Control Systems Society Chairman Dr. Chang Duan and Vincent Palughi Houston Section News and Publicity Team. The July meeting will be held at the 1400 Smith Building (The Chevron Building) from 11:30 to 12:30.    This meeting will be open to all, but as the space is limited, and in a secure area, therefore, we will need to follow some visitor management guidelines for entry, which will be detailed in the invitation.  Basically, upon confirmed registration, participants will need to email some information (name, employer) ahead of time, so the details can be entered into the Chevron visitor management system.  After checking in to the security desk, a temporary badge can be provided, to allow entry to the meeting room.  We will provide a simple lunch for the nominal entry fee of $7.50.   We hope to encourage a rotating monthly meeting, at various IEEE employers' locations in the downtown area to supplement the regular IEEE meetings, and expose IEEE members who work downtown to various IEEE societies and to create networking opportunities.  Please contact Vincent Palughi, for more information.
TryEngineering Together Request for Volunteers – by Vincent Palughi

Mobilize your employees to inspire and educate the next generation of engineers, scientists, and technical professionals.  TryEngineering Together, a partnership between Cricket Media, Inc. and IEEE, provides a unique eMentorship platform that encourages kids in under-resourced communities to consider STEM careers, while providing them with volunteer role models from your organization.
We are currently seeking visionary Launch Partners to join with us in our mission to educate and diversify the next generation STEM workforce in Houston through sponsoring school implementation in Houston ISD for the 2019-2020 academic year.
LAUNCH PARTNER BENEFITS
Join us as a 2019 Houston TryEngineering Together Launch Partner and receive these benefits:
1 or more Houston ISD classroom sponsorships September 2019- May 2020
25 or more employee volunteers may serve as STEM eMentors
Inclusion of your company in all launch media, including press releases and earned media
Opportunities for community recognition of your organization, including eligibility for the 2019 Houston IEEE Corporate Volunteerism Award.
Visibility for your company through sponsorship placement on the TryEngineeringTogether.com platform
Advisory panel seat
Inclusion in our Houston TryEngineering Together Corporate Social Responsibility video, including testimonials from volunteers and schools
INSPIRE FUTURE INNOVATORS: BECOME A LAUNCH PARTNER
Launch Partners must enroll by August 2019, and space is limited.
To learn more and get started, visit: https://cricketmedia.com/meet-tryengineering-together/
Rice University receives the IEEE Region 5 Outstanding Student Branch Award By Fabian Pineda
Rice did it again. During the Awards Banquet of the 2019 IEEE Region 5 Meeting & Student Conference, held on April 6th in the DoubleTree by Hilton hotel in Lafayette, LA; Rice University was presented the award for Outstanding Student Branch of 2018, from the hands of Robert Shapiro, IEEE Region 5 Director.
This award, granted to the most active and progressive Student Branch of Region 5, recognizes Rice's commitment to the advancement of the objectives of IEEE. The criteria for winning the award includes factors like meetings held during the period, technical sessions organized by the Branch like the Student Professional Awareness Conferences (SPAC), interactions with the local IEEE Section and other student engineering groups, and special projects.

IEEE Rice University Student Branch Members / Back row, left to right: Logan Lawrence, David Torres, Kunal Rai, Tiger Yang, Xander Spriggs, Jonathan Bunt, Bob Bao, Neil Seoni, Cameron Walton / Front row, left to right: Rachel Nguyen, Julia Coyner, Nicole Tan, Fasai Phuathavornskul, Sophia D'Amico, Louis Smidt, Tory Songyang
Specifically for the case of Rice a serious of initiatives that speak about the hard work and dedication of the Student Branch team, which accounted in favor of their competition case, included the organization of Lunch Speaker Series during the academic year, with average turnarounds of 40 attendees and speakers from industry partners like Chevron, Google, Microsoft, Texas Instruments, JPMorgan Chase, Epic, DrillingInfo, ParkIT, Baker Botts, Viasat and Dell. Additionally, the Student Branch held a number of social events during the year, refurbished on-campus spaces for Electrical Engineering students and the Ethernest (a collaborative hands-on engineering learning space for Rice students), organized an interview workshop before the fall career fair and snap-circuit lessons for elementary school children.
IEEE Sponsored Conferences Coming to Houston by Vincent Palughi
There are 2 interesting conferences that will be held in Houston, over the next few months, which will be great opportunities to interact with other IEEE and industry leaders.  July 15-17 the  2019 Carbon Management Technology Conference will be held, downtown in the Magnolia Hotel.
On 19-21 September 2019 the International Symposium on Measurement and Control in Robotics ISMCR 2019 will be held in Houston.  For conference Details: www.ISMCR.org
Check out the Houston Section Events page for all the latest information taking place in the Greater Houston Metro Area. Looking forward to seeing you at an event soon.
The Pocket Scope is the monthly newsletter of the Houston Section of the Institute of Electrical and Electronic Engineers, Inc. New issues are published around the 15th of each month. The deadline for inclusion of material is the 10th of the month. Send submissions, comments, or questions to Dr. Payal Majumdar or Vincent Palughi.Accept & Close
---